Our Products
Assemblies and Frames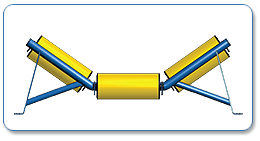 Innoveyor offers various options for Assemlbies and Frames. You can choose from CEMA C, D, E, and F to fit your needs. Retrofitting is what we do best. Innoveyor is Different By Design® with numerous configurations. We will satisfy you.
Contact Innoveyor to learn more about our frames and troughs.
Rollers and Cylinders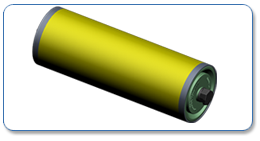 Innoveyor provides customers with Rollers that consist of a variety of  cylinder options such as the Ultem-It roll, having a urethane composite cylinder, the SterlingRoll has a steel cylinder; a Carbon Fiber, rubber, urethane cylinders, and the titanium enriched t-PVC YeloRoll.

YeloRoll™ provides multiple benefits over typical HDPE rolls. YeloRoll™ has the ability to grab and steer the belt the same as a metal can roll; is self extinguishing, and has 40 percent greater roller abrasion characteristics than HDPE. And YeloRoll™ is MSHA approved for underground use.
Order Today

Order: (Works best with IE browsers)

or Contact Sales: